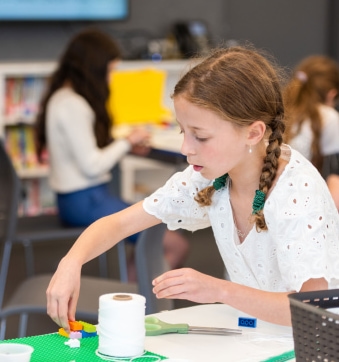 3. Additional Requirements
JK and SK
No additional requirements
Grade 1
A meeting with the Vice Principal
Discussion with the child's current school if necessary
Grades 2 - 8
A meeting with the Vice Principal and the Associate Director of Jewish Studies
Educational assessment conducted by a psychologist
A review of the child's report cards
Discussion with the child's current school as necessary
---
4. Offers of Acceptance
Bialik sends out offers of acceptance to families starting in the fall.
For JK and SK applicants, this will be one year prior to when the child is registered to begin school, space permitting.
For Grades 1 - 8, offers of acceptance are sent out from January.
When families accept their offer, they will need to provide the second instalment of the deposit, if they have not already done so.