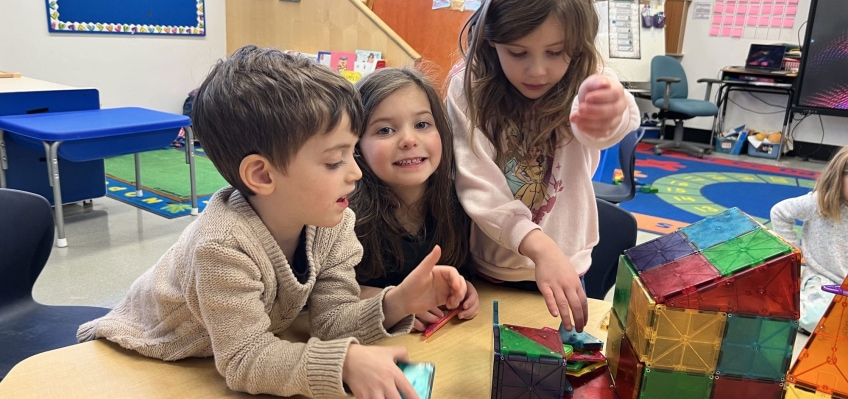 Entering the Primary Division in Kindergarten, our students are excited for their first formal learning experience. We see each child as a unique individual and our program promotes learning through play that is geared towards meeting each student's needs.
With our focus on social-emotional learning, students learn skills such as self-awareness, confidence, self-advocacy and problem-solving strategies.
Each Kindergarten class is staffed by a teacher and a full-time teaching assistant.
The curriculum integrates four frames outlined in the Ontario Curriculum: Belonging and Contribution, Self-Regulation and Well-Being, Demonstrating Literacy and Mathematics Behaviour, and Problem Solving and Innovating. In addition, Bialik includes a fifth frame, Jewish Identity. Curriculum is delivered through multiple modalities designed to support hands-on, inquiry-based learning.
Jewish education is an essential part of the Primary Division experience. Children learn about Jewish celebrations and traditions through songs, stories, dramatization and play. Emerging Hebrew language skills are developed through the Ivrit BaGan program in Junior Kindergarten, using puppetry and artifacts to learn basic vocabulary and sentence structure.
When students move to Senior Kindergarten, they are engaged in a more immersive Hebrew language program that focuses on basic conversational Hebrew as part of their daily routines. In Grade 1, our challenging and exciting program is divided into a half-day of General Studies and a half-day of Jewish Studies.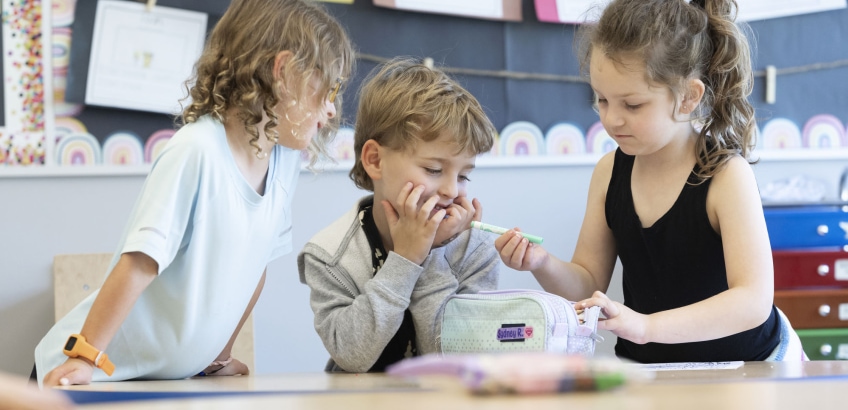 Grades 2-5 offer a dynamic child-centred learning environment with a challenging and exciting program divided into a half-day of General Studies and a half-day of Jewish Studies. Students develop close relationships with their homeroom teachers and benefit from the expertise of specialists in music, physical education, French, art and coding.
Teachers design lessons and use various teaching strategies to meet the needs of different learners. Students' academic needs are met through extensive resource and support services as well as opportunities for challenge and enrichment.
Our enriched program gives students a wide array of growthful experiences:
Our grade-wide Family Education Program brings families in to school learn alongside their child/ren and to enjoy special performances unique to their grade.
Curriculum-related field trips allow for learning to extend beyond the classroom walls and give students hands-on learning experiences within their local community.
Shabbat and Jewish holidays are celebrated throughout the year, and include model Seders, plays and singing of traditional songs and prayers.
Yom Sport, academic competitions and intramural sports activities provide exciting opportunities for students to participate in friendly competition and learning together.
Developing Menschlechkeit is an integral part of both the Jewish and General Studies
Our Tzedakah and Tikkun Olam projects combine authentic learning with the opportunity to help Israel, the Jewish community and wider Canadian society.
As our students grow and mature, there are plenty of opportunities to develop social and leadership skills. Beginning in Grade 2, each Bialik student is assigned to a House where students participate in friendly competition, themed-assemblies and dress-up days with students from different classes and grades. In Grade 5, students have opportunities to take on leadership roles within our school community.
---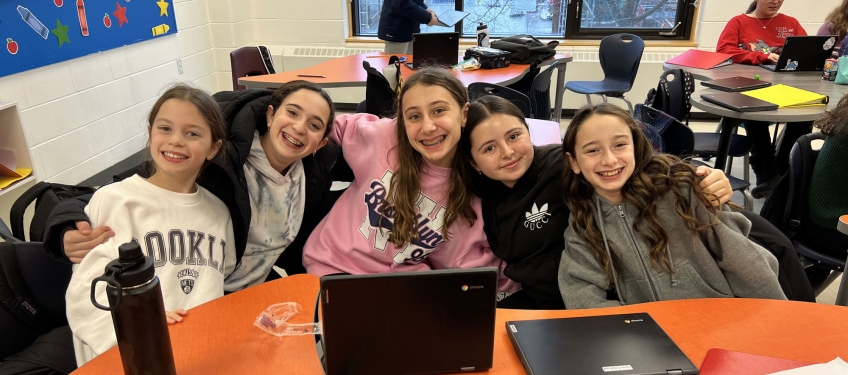 Senior Division marks the final years of our students' time at Bialik, as they enter middle school and prepare to move on to high school. This is an exciting time when academic excellence, respect for the individual, a strong sense of community, active participation and Menschlechkeit are the cornerstones of our culture.
Students study a full, stimulating General Studies and Jewish Studies curriculum on a rotary timetable, with specialist teachers in the different subject areas. To meet the needs of our different learners, individual student profiles are addressed through differentiated instruction and Universal Design for Learning methodologies. Resource support is offered as needed.
Students participate in a rich array of co-curricular programming. Our Mechanech program provides them with a teacher advisor and a values-based curriculum covering topics that relate to Jewish ethics and current issues.
One of the highlights of the year is the day-long Learn In, when professionals from the community share their expertise and experience. Students participate in interactive workshops covering various career options and topics of interest.
Senior Division students also enjoy field trips designed to extend their learning beyond the classroom and build a cohesive cohort.
In Senior Division, students learn to become leaders within our community. All students belong to one of four Houses, named after Israeli universities, and enjoy participating in friendly, inter-House competition.
They also have the opportunity to join the Student Council, where elected students can develop leadership skills, creating a sense of responsibility and belonging. They organize numerous successful Tzedakah initiatives, spirit events and staff-student sports games. Our students are proud of what they accomplish as part of Student Council and the entire Bialik family is proud of their Tikkun Olam efforts.